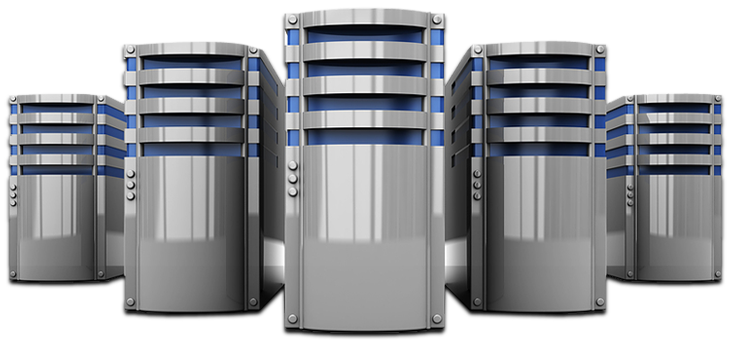 What does Bare Metal Cloud Mean?
Cloud, VMs, IaaS, VPS, Dedicated Servers and Bare Metal Servers are all different names for similar services. Cloud Hosting/VM and VPS are synonyms for IaaS (Infrastructure as a Service), essentially renting a slice of a server and related infrastructure. On the other hand, with Bare Metal and Dedicated Servers you are renting the entire server.  Both solutions allow you to install and run whatever operating systems and applications you want on your slice of the pie.  While there is a lot of buzz around Cloud/VPS, Bare Metal has many advantages over Cloud/VPS;
No Oversubscription/Overcommit
Most VPS and Cloud vendors use oversubscription to increase their profit margins.  Say you have a server with 40 Cores, you should be able to rent 4 Cores to 10 customers.  Instead, most vendors will rent 4 Cores to 15, 20, even as high as 40 clients.  It works most of the time because most customers aren't using 100% of their capacity at the same time.  Unfortunately, this still results in the noisy neighbor issue, where one client's usage can impact another client's resources.  Which is only made worse by Cloud and VPS vendors using large multi-core servers and the way those servers work.
Lower Cost
Cloud providers can be up to 5X more expensive than bare metal. Take for example an Azure DS4v2 (8 vCore , 28GB RAM) + 512GB Premium SSD at $735/mo.
That configuration, a fairly basic 4 core server, without OS and bandwidth costs.  A higher performance Bare Metal Cloud Servers with 4 cores and 32GB RAM would cost about $190/month without OS and bandwidth.
Better Security
Another problem posed by virtualization is that of Security and breaches. The likelihood of a breach on a shared infrastructure is significantly higher than that of a Bare Metal Cloud Servers.  Security issues like spectre and meltdown can allow a single VPS or Cloud user to infiltrate all clients on a server if not patched correctly.  With Bare Metal Cloud Servers, there are no other customers with access to your server.
Better Performance and Lower Software Licensing Costs
Most commercial software is licensed per core, and in virtualized environments such as VPS and Cloud, the hyperthreaded (HT) core often needs a separate license.  A HT core generally performs at 40-60% less than the full physical core.  That can result in much higher effective software licensing costs for Cloud/VPS servers than equivalent Bare Metal Cloud Servers.  Adding further insult is the fact that most Cloud/VPS vendors provide high core-count, relatively inefficient CPUs that can be up to 70% less performance per core than lower core-count CPUs.  Bare Metal Cloud Servers eliminate the overhead of virtualization, overprovisioning, shared networks and remote storage, adding up to lower-priced and higher-performing servers.
More Customization Options
Today, Bare Metal Cloud Servers can be customized to your specs very quickly and you can be up and running in a few days, sometimes even hours.  With 8C8's unique network you also enjoy low latency connectivity to AWS and Azure to enable hybrid solutions.  In many scenarios, bare metal is much more cost-effective than AWS, Azure, Google Cloud, and other clouds.  You no longer have to pay for more cores than you need to get the right memory or storage configuration.
To find out if Bare Metal Cloud Servers is a great option for your business, get an enterprise hosting specialist to analyze your specific situation and recommend the solution that best fits your needs.